Written by HBCU Digest, Posted in Editorial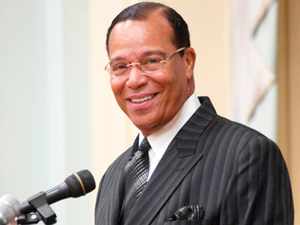 Minister Louis Farrakhan recently concluded a busy month in black academia. He visited Bowie State University, Tennessee State University and Kennedy King College, a predominately black junior college on Chicago's Southside in November, giving talks rooted in history, while foreshadowing the future.
The Final Call reported his Kennedy King College visit. While in the Chi, the minister reminded students of harsh realities and the sacrifices that created their current opportunities.
"All of you represent the future of our people. Our ancestors have suffered much, and paid a great price," Minister Farrakhan said. "Your parents and your grandparents have sacrificed much as well, (so) that you could sit where you sit today."